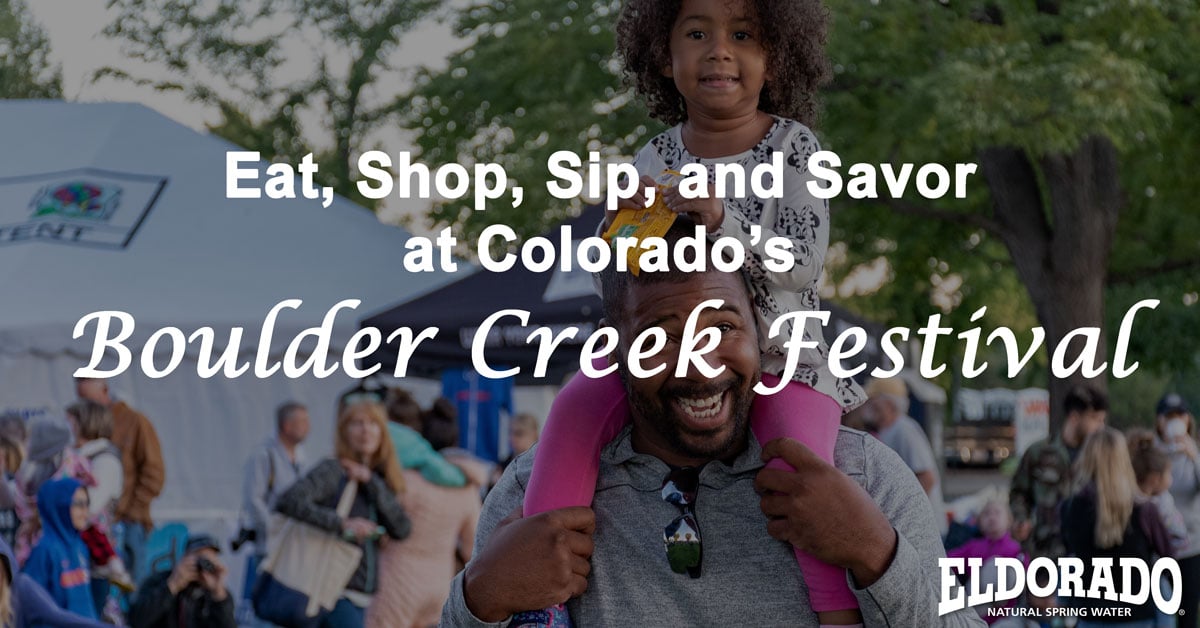 It's an annual event that marks the start of summer in Colorado: The Boulder Creek Festival. Held in late May, it draws huge crowds to the banks of Boulder's well-known waterway, where there's fun for the whole family. For younger attendees, there's a bungee trampoline, an inflatable obstacle course, a bounce house, art activities, kid-friendly concerts, and more. Adults circle the Boulder Creek Festival dates on their calendars months in advance and look forward to an incredible musical lineup, beautiful art, tasty beers, over 200 vendor booths, and much more. It's a joyous communal celebration of what makes Colorado in general and the Front Range in particular so amazing.
Keeping Boulder Creek Festival Attendees Hydrated
While summer is just getting underway when the Boulder Creek Festival takes place, the temperatures can get warm. That's why attendees always know where to find Eldorado Natural Spring Water. We're a leading sponsor of this iconic event and are proud to help people stay hydrated. Nothing beats the cool refreshment and award-winning taste of the naturally filtered water that surfaces on our land in Eldorado Springs.
If you can make it to the Boulder Creek Festival with your friends and family, we highly recommend it. You'll be glad you did!