These days it seems like DIY's are all the rage—and for good reason! DIY projects are a great way to enjoy creative family time while also using up those gizmos and gadgets that would otherwise be thrown away. At Eldorado Natural Spring Water, we love anything that reduces our environmental impact and encourages recycling. That's why we're proud to be the very first bottled water company to introduce 100% recycled water bottles and a fully solar powered manufacturing facility.
Although our bottles are already recycled, we figured why stop there? Why not recycle them AGAIN? So, here are ten fun, family-friendly ways to recycle those Eldorado water bottles you may have lying around.
1. Craft a bird feeder. No one will appreciate this DIY more than your feathery friends in the backyard.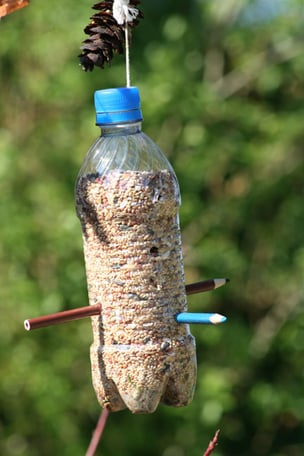 Source: Marghanita.com
2. Use our caps to make a mosaic. Your creation may be on a smaller scale, for example: a planter or an outdoor table top.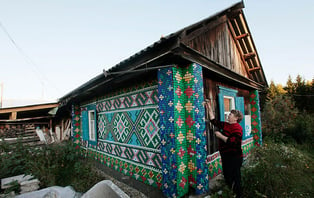 Source: Ilya Naymushinvia
3. Plant a vertical Garden. Our bottles are the perfect size for a miniature, hanging herb planter!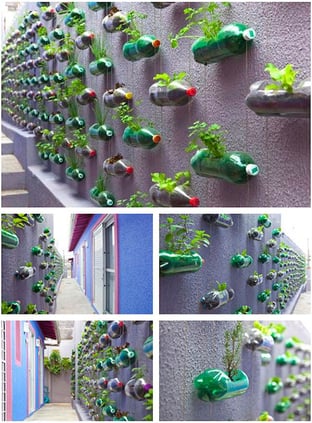 Source: Rosenbaum (Website no longer available. You can find more information here.)
4. Build your own chandelier. There's nothing a little glue can't accomplish!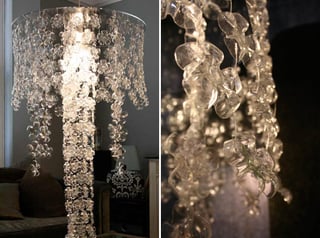 Source: blogilates.com (Website no longer available. You can find more information here.)
5. Flower decorations. So simple and SO pretty!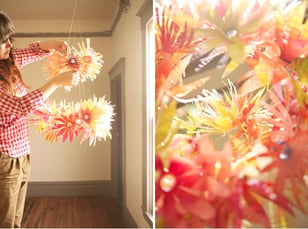 Source: Ohhappyday
6. Rocket jet pack. Perfect for the little (or big) adventurer in your family.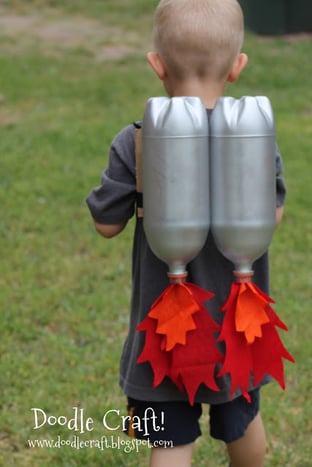 Source: doodlecraftblog.com
7. Organizers. The perfect craft room pick-me-up!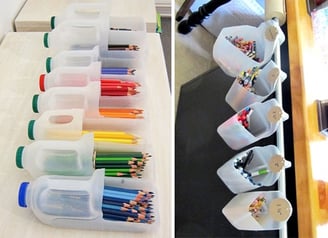 Source: Unknown
8. A garden sprinkler. We happen to think this one is pretty clever.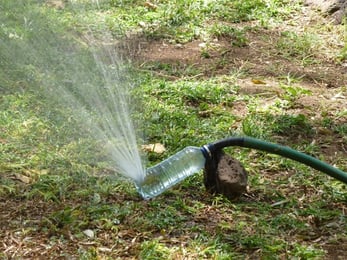 Source: Instructables
9. Bottle curtain. This curtain is both easy to make and quite striking.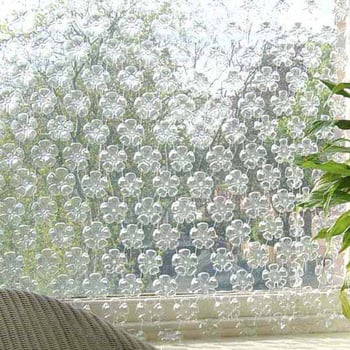 Source: Michelle Brand
10. Paint Stamp. You'll get a perfect flower/sun painting every time.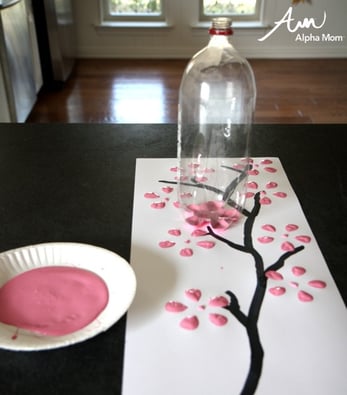 Source: alphamom.com
BONUS: Eldorado super-fan, Robin Bouricius, actually built a raft out of his 217 recycled bottles! Way to go Robin!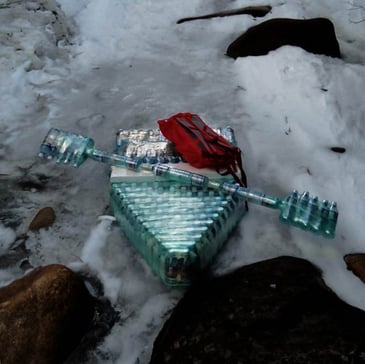 The possible ways to upcycle your bottles into something beautiful are truly endless! Let your creativity run wild and don't forget to comment below with any additional craft ideas you happen to come up with. Happy crafting!