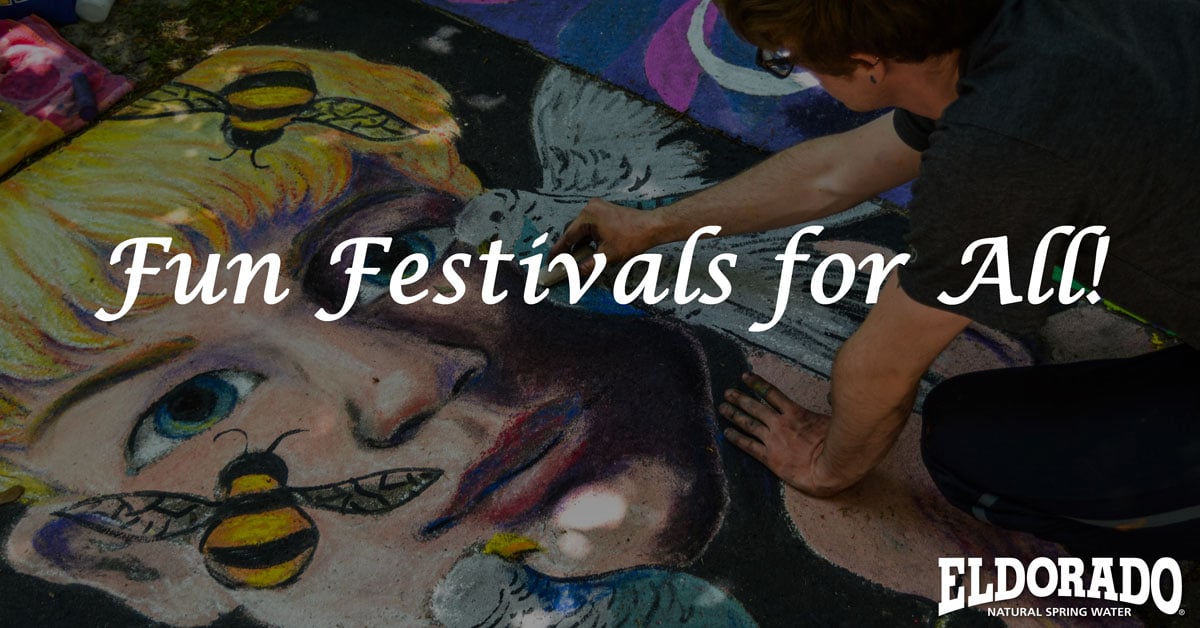 One of the best things about summertime in Colorado is the many wonderful festivals held at locations throughout the state.

These events are fun for the whole family, with unique foods, sights, and sounds. They're also a great way to connect with old friends or make new ones. That's why we're proud to support and participate in them!

Three Colorado gatherings you should attend if you can are the Parker Days Festival, Littleton's Unicorn Festival, and Denver's Chalk Art Festival.

A Trio of Truly Unique Events
Dating back to the 1970s, Parker Days draws hundreds of thousands of people to the city during its four-day run. The event is a true slice of Americana, with carnival rides, street performers, and tasty offerings from 30 restaurants and food trucks. There's so much to see, do, and enjoy at the Parker Days Festival!

The Unicorn Festival, as the name suggests, is all about "imagination and fun." There are friendly unicorns aplenty for the kids to pet, lots of other mythical creatures, princesses, a Karaoke Kingdom for the singers in your family, and many ways to become part of magical fairy tales. Families, cosplayers, and anyone who just wants to escape the everyday world are encouraged to attend!

If you check out the Chalk Art Festival in Denver's Golden Triangle Creative District, be prepared to have your mind blown! The things these skilled artists can do with chalk and pavement are truly remarkable. The portraits and designs are breathtaking, and you'll find it hard to convince yourself that the 3-D images they create aren't real! And nothing beats meandering past gorgeous art while enjoying delicious foods and beverages or stopping to listen to amazing live music from local artists.


Stay Hydrated While You Get Festive!
Colorado's weather warms up in June, so be sure to grab a hat and your sunscreen as you head out the door. And you'll enjoy your time more if you stay hydrated.

Come by the Eldorado Natural Spring Water booth at any of these fantastic festivals for cool, clear, refreshing spring water rated among the best-tasting in the world! Give your body what it needs to stay energized and then get back to treating your eyes, ears, and tummies!